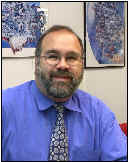 Mark D. Dibner is President and founder of BioAbility®. Mark received his Ph.D. in neurobiology and pharmacology from Cornell University Medical College, his MBA in strategic planning from Widener University and his BA in Physiological Psychology from the University of Pennsylvania. He spent 10 years as a research scientist in both academia and industry. He has written more than 115 published articles and is the author or editor of 12 books on commercial biotechnology and the life sciences. For 13 years he served as adjunct associate professor at Duke University's Fuqua School of Business, teaching courses in management of technology and entrepreneurship, and for three years was a Management and Technology Fellow of the Wharton School of the University of Pennsylvania. He has served on the boards of directors for four biotechnology companies, the Council of Biotechnology Centers, the Association of Biotechnology Companies, and the Emerging Companies Section of BIO, as well as on editorial boards. Prior to starting BioAbility in 1994, he spent eight years managing BioAbility's precursor group as a vice president of the North Carolina Biotechnology Center, and prior to that was a principal scientist at E.I. DuPont for six years. He was also the co-founder and President of Strategic Outcomes Services, Inc., a pharmacoeconomics consulting firm (1998, until its sale in 2001), and is Chairman and Co-Founder of Kramden Institute, Inc., a 501(c)3 not-for-profit charity (2003- ). Mark has expertise in entrepreneurship, strategic planning, new business formation, database development and regional development of biotechnology.
Mark is currently available to assist with business plan writing and editing, life science consulting, and Board and operational management. To contact Mark, click here.
BioAbility's Research Team
BioAbility's research team is embodied in a new company, Bioscience Information Partners, LLC. BioScience Information Partners' principals were formerly long-term researchers working with BioAbility and have significant expertise in strategic business information.
To contact BioScience Information Partners, click here.
BioAbility, LLC
PO Box 14569, Research Triangle Park, NC 27709-4569
Phone 919.544.5111 Fax 919.544.5401
email info@bioability.com
Strategic Information for the Life Sciences
Return to HOME page